Our Trustees, Chart of Attendance & Pecuniary Interests
The trustees at Larwood School are truly committed to ensuring that all students get the very best educational experience. They regularly visit the school to see it working during the day as well as attending a variety of meetings which are designed to challenge and support the school on its constant journey of improvement.
Their work includes:
Regular meetings with the Head teacher
Reviewing and formulating policy and practice
Attending school functions, such as plays, parents evenings and training events
Ensuring that the school provides value for money
Working with staff to review and evaluate school performance
Key figures are Mrs Sandra Barr - Chair of Trustees and Mrs Jacky Baker - Vice Chair of Trustees.
Please see below, a full list of our board of trustees
BOARD of trustees Declaration of pecuniary interests
DATE OF REVIEW
NAME
ROLE
INTEREST DECLARED
01.11.2021
SANDRA BARR

CHAIR OF TRUSTEES

CHAIR OF PREMISES COMMITTEE

LARWOOD ACADEMY TRUST


No business interests declared


Holds position of District Ward Councillor in Stevenage.


Great Niece - Georgina Longcroft (staff member)

John Brooks (casual member of staff) is trustee to her son's financial accounts

Trustee of Knebworth House
May 2021

Mayor of Stevenage
May 2021 - May 2022

06/10/2021

JACKY BAKER

VICE CHAIR OF TRUSTEES

CHAIR OF FINANCE COMMITTEE

LARWOOD ACADEMY TRUST

Director of Fistral Impex Ltd
Since 05/2018

11/10/2021

PETER MYERS

CHAIR OF TLA COMMITTEE

LARWOOD ACADEMY TRUST

No business interests declared

15/10/2021
LAURA WILLIAMS

TRUSTEE PARENT REPRESENTATIVE

CHAIR OF BAS

LARWOOD ACADEMY TRUST

No business interests declared

15/10/2021
KEITH ABRAHAMS

TRUSTEE

LARWOOD ACADEMY TRUST

Shareholder & Director of The Adpet Living Foundation CIC, Positive Ways LTD, Just Clarity Ltd & Just Clarity Group Ltd, JNB Projects 2020 Ltd, Positiveways Ltd, FOGASG16 CIC

Stakes in Enterprise Digital Marketing LTD


Lecturer and Tutor for BPP University College, Contributor to Human Givens Institute British Psychological Society Association of
Coaching General Hypnotherapy
Register


Personal interest to Terry Tyler District Councillor NHDC

Has a role with Middlesex University as Mentor on Masters degree for students studying the SEMH Course. We do not have any current staff studying with them
06/10/2021

SEAN TRIMBLE

CHIEF EXECUTIVE/

ACCOUNTING OFFICER/

08/10/2021
JUSTINE SHARP

TRUSTEE

LARWOOD ACADEMY TRUST

No business interests declared
06/10/2021

PAUL SMITH

TRUSTEE LARWOOD ACADEMY TRUST

ACTING HEADTEACHER @ BRANDLES SCHOOL

No business interests declared
02/11/2021
DANIEL LOGIN

TRUSTEE

LARWOOD ACADEMY TRUST

Trustee at Bedfordshire SU
02/11/2021
PIERRE VANE DER MERWE

TRUSTEE

ACTING HEADTEACHER @

LARWOOD SCHOOL

No business interests declared

ENDED APPOINTEES

11/02/2018

ENDED
09/05/2019

LOUISA BARR

CO-OPTED GOVERNOR

LARWOOD SCHOOL

No business interests declared

Mother - Sandra Barr
(Chair of Governors)

Cousin - Georgina Longcroft
(Staff member)

16/10/2020

ENDED
01/09/2019

JAMES WALKER

PARENT GOVERNOR

LARWOOD SCHOOL

No business interests declared

23/10/2019

ENDED
01/02/2020

STUART JACOBS

TRUSTEE (STAFF)

LARWOOD SCHOOL

No business interests declared

24/09/2020

ENDED
17/10/2020

JOHN THURGOOD
CHAIR OF FINANCE
No business interests declared

10/02/2020

ENDED
13/07/2021

DONNA-LOUISE COBBAN
GOVERNOR @ BRANDLES SCHOOL
No business interests declared
Sandra Barr - Chair of Trustees
Committees: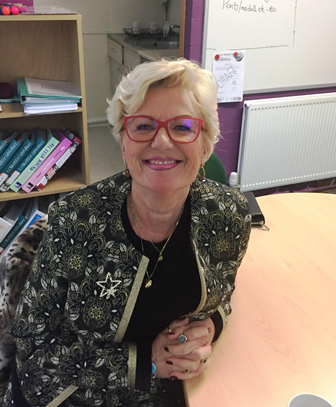 Finance
Safeguarding
Children Looked After
Complaints
Premises
jacky baker - vice chair of trustees
Committees: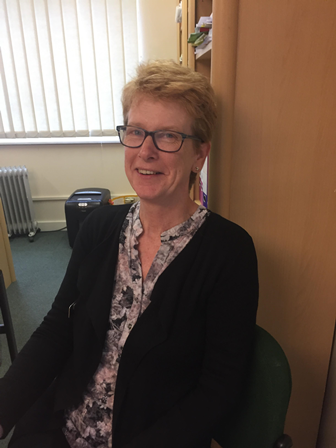 Finance
Discipline
Complaints
Pete Myers - chair of tla committee
Committees: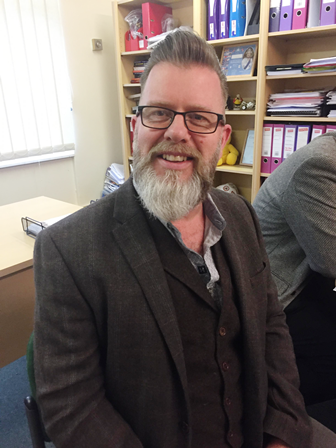 Chair of TLA (Teaching, Learning and Assessment)
Trustee
Laura Williams - parent trustee representative
Committees: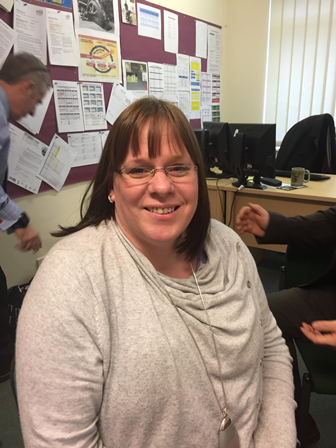 Chair of BAS
Trustee
Parent Representative
Keith Abrahams - Trustee & Governor at Larwood School

Committees:
BAS (Behaviour, Attendance & Safeguarding)
Audit
Trustee
Larwood School Governor
Sean Trimble - chief executive OFFICER, headteacher, chief accounting officer & trustee
Committees: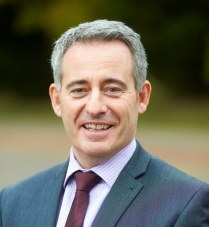 Finance
BAS (Behaviour, Attendance & Safeguarding)
TLA (Teaching, Learning and Assessment)
Safeguarding
Children Looked After
Complaints
PAUL SMITH - HEADTEACHER OF BRANDLES SCHOOL & TRUSTEE
Committees:
Headteacher of Brandles School
BAS (Behaviour, Attendance & Safeguarding)
TLA (Teaching, Learning and Assessment)
Finance
Trustee
DANIEL LOGiN - TRUSTEE

Committees:
Audit (Chair)
Governor at Brandles School
TLA (Teaching, Learning and Assessment)
Finance
Trustee