Larwood - The history behind the name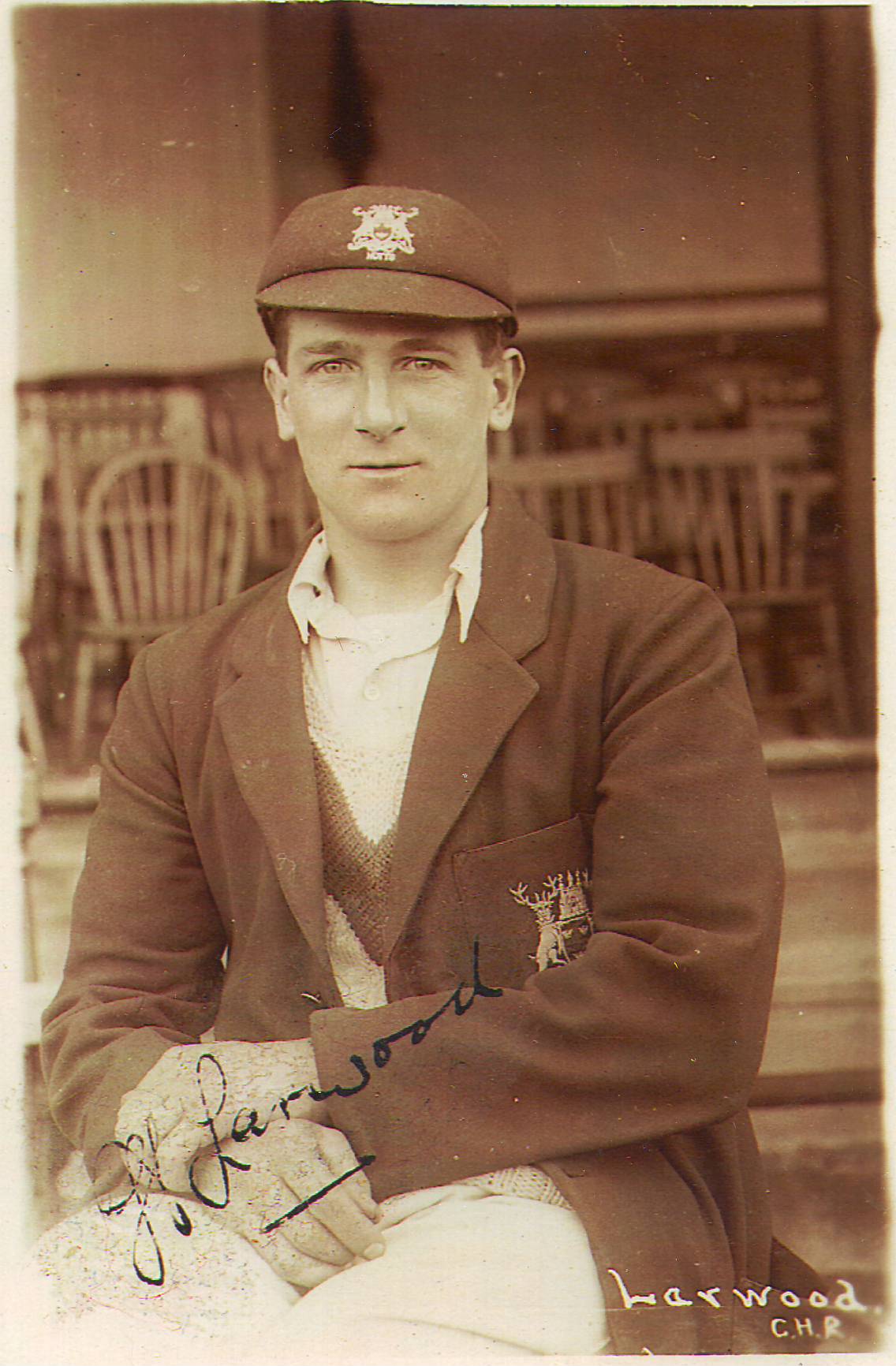 Player profile

Full name: Harold Larwood
Born: November 14, 1904, Nuncargate, Nottinghamshire
Died: July 22, 1995, Randwick, Sydney, New South Wales, Australia (aged 90 years 250 days)
Major teams: England, Europeans (India), Nottinghamshire
Batting style: Right-hand bat
Bowling style: Right-arm fast
Harold Larwood (November 14, 1904 - July 22, 1995) was an English cricket player, an extremely quick and accurate fast bowler best known for his key role as the implementer of fast leg theory in the infamous "Bodyline" Ashes Test series of 1932-33.
Larwood was born in Nuncargate, Nottinghamshire on 14th November 1904. After a health scare when he was a little over 2 years old, his father made him his first cricket bat, purely to keep the youngster out of trouble! Little did his father know what he had started. Even during his time as a pit boy, Harold would play cricket as often as he could, 'cricket was my outlet' he would say.
Leaving school at fourteen to become a labourer in the local mine, he also began to play for the village cricket team. By eighteen he was invited to trial for Nottinghamshire, where he was offered a professional contract and starred with bat and ball.
Larwood was by this stage a fearsome bowler, claimed by many observers to bowl at speeds well in excess of "90 miles per hour" (145 km/h). Such speeds compare quite favourably to the fastest of modern fast bowlers, Shoaib Akhtar and Brett Lee. Larwood, moreover, was also very accurate. Such a combination made Larwood the most dangerous fast bowler of his time.
In 1926, he played his first Test match against Australia in the second Test of the series, at Lord's. Taking 2/99 and 1/37, he did not secure a permanent place in the team until the 1928 series, where he took seventeen wickets, including 6/32 in the first innings of the first Test.
The arrival of Donald Bradman in the Australian team saw the English cricketing hierarchy scratching their heads to devise a plan to defeat the Australian phenomenon and thus retain the Ashes trophy.
Douglas Jardine, the English captain (and, like all England captains of the prewar era, a "gentleman amateur" leading a team partly made up of working-class professionals), determined that Bradman was vulnerable to short-pitched bowling, and adopted "fast leg theory". Larwood was tasked with implementing the plan, and thus the stage was set for the Bodyline Test series.
At the end of the series, Larwood was asked by the English cricketing hierarchy to apologise for his bowling. He refused, on the basis that he, as a professional cricketer, was obliged to follow the directions of his captain, whose responsibility the tactics were. Larwood never played cricket for England again, returning to Nottinghamshire where he played until 1938.
In 1953, Larwood emigrated to Australia, where he largely lived a quiet life. He was awarded an MBE in 1993.
Harold Larwood married Lois Bird, and had five children.
Larwood's ashes, along with his wife's, are interred at Holy Trinity Anglican Church, Kingsford, New South Wales, Australia.