Available Job Posts: Deputy Headteacher & Learning & Support Assistant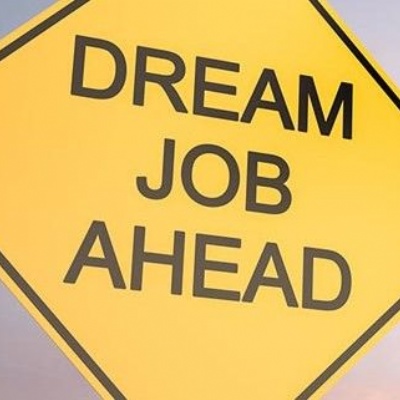 Available job posts: Deputy Headteacher & Learning & Support Assistant
Learning & SUPPORT ASSISTANT (DEputy headtecher post, below)
About the role

Salary
£17,547 - £19,238
H4 - pro rata ( 32 hrs pw, term time + 1 week )
Larwood Academy Trust
Larwood School- SEMH Primary, Stevenage.
Learning and Support Assistant Required - April 2017

*************************************************************************************
Fixed Term for 1 Year (Good chance of becoming permanent )
Grade H4 - pro rata, based on 32 hours per week, Term Time Only + 5 Inset days

*************************************************************************************
Achieve, believe, expect and enjoy!
Larwood School is a dynamic, exciting and successful primary day/residential special school with an innovative and constantly evolving curriculum for boys and girls with social, emotional and mental health related difficulties.
Applications are invited for the position of Learning and Support Assistant (LASA) to start in April 2017 or sooner.
Good behaviour management skills either whole class or with individual pupils is a key part of the role. Whilst training is available, experience of working with children in some capacity is advantageous. The ability to remain positive with pupils who may exhibit challenging and demanding behaviour, the ability to work with pupils to develop their social skills, follow school policies and maintain a sense of humour are all essential!
Ideally candidates are sought with experience of working with pupils with social, emotional and mental health related difficulties in a mainstream or Special School environment. However, as already noted you may have been working with children in a different setting. You would be required to undertake a number of duties supporting pupils, which may include:
Withdrawal work and 'one to one' for pupil progression;
Whole class assistance working with a teacher;
Behaviour management of individual pupils and classes of pupils - training will be provided.
You may have particular skills and a passion for developing certain areas of support such as music or the arts. If this is the case, this would be explored with you.
All staff are trained in the use of Hertfordshire Steps as a behaviour management system.
Candidates must have the ability to be flexible on a day to day basis.
GCSE English and maths Grade C or above or equivalent qualification are essential.
**************************************************************************************
Larwood School has received the Sports Active Mark and Healthy School Award and judged as 'good' by Ofsted for day and 'outstanding' for its boarding inspection. All appointments are subject to suitable references and DBS checks as part of our safeguarding procedures.
Visit date will be by arrangement with the Deputy Head Teacher.
To arrange a time to visit please contact Mrs Jane Kimpton, Deputy Head Teacher, Tel.No. 01438 236333.

Closing date: Monday 20th February
Interview Date: Week beginning 27th February.

Apply online: www.hertsdirect.org/teachinherts. Please complete the application form online as per the instructions.
__________________________________________________________________________________________________
depyty headteacher
About the role
Salary
£52,405 - £59,264
Leadership grade range L13 - L18 + Res Allowance
Deputy Headteacher
LPR-13-18 plus residential allowance for related duties possible (Up to £5474 per annum).
Due to the nature of this post, onsite, subsidised accommodation is available for the post holder if they do undertake residential duties.
This is an incredibly exciting time for our school. The Governing Body seek to appoint a new Deputy Headteacher for September 2017, which has occurred due to the retirement of the current post holder, after many years of dedicated service. Our school has come a long way in recent years. This includes:
Expansion of pupil roll to 64 day spaces
Graded good by Ofsted in 2014 for the day school and outstanding in 2015 for residential
Academy status from Nov 2016 and designated the lead school in a developing multi academy trust
Larwood School
Larwood School serves the East of Hertfordshire for pupils where previous education has failed for a variety of reasons. We rebuild the confidence, self esteem and ability of pupils to make progress, and enjoy their time at school again. We have an excellent staff, superb governors and an amazing site which we are continuing to develop. We are well resourced and in a secure financial position to continue to provide the quality service that our pupils and their families deserve.
What are we looking for?
Somebody who has passion for special needs pupils and experience of working with challenging pupils. You may well already work within a special school or come from a different setting, and your previous experience of managing whole school issues will be vital. The current member of staff has a wide range of duties which are both strategic and operational in nature. Not only will you need passion for our type of pupils, but you also need resilience, ambition, humour, the ability to juggle, create and maintain excellent relationships and continually strive for the best solutions for our pupils and their families. Innovation, going the extra mile, creativity and optimism are compulsory at Larwood School! You will need to be able to act as the Headteacher frequently and with confidence as the current Headteacher has a wide remit, which includes a number of roles within the county.
Who should apply?
Current Deputy Headteachers, or Assistant Headteachers with suitable experience and background in special needs education. It is essential that you can demonstrate good/outstanding levels of teaching, leadership and impact over time, in your current and previous roles.
How to apply?
Complete the application form and include a letter of application. The letter should outline how you meet the criteria, and your view of how an outstanding SEMH school would operate. It should be no more than 2 sides of A4, and should be addressed to the Headteacher. The closing date for applications is 6th March 2017-10:00am
Visits to the school are encouraged. These can be arranged by telephoning Jade Maranion (Receptionist) and will be held on the following days/times : Tues 21st Feb-10:00-11:00am, Friday 24th Feb-10:00-11:00am, Monday 27th Feb: 10:00-11:00am and Friday 3rd March 10;00-11:00am.
Closing date: 6th March 2017-10:00am
Interviews: Week beginning Monday 20th March 2017
Larwood School-Part of Larwood Academy Trust, Stevenage, Hertfordshire, SG1 5QU
Headteacher: Mr S D Trimble B.Ed(Hons), M.A, NPQH
Tel: 01438 236333
DOCUMENTS:
PDF APPLICATION FORM AT THE BOTTOM OF THIS PAGE (((SCROLL)))
OPEN IN INTERNET EXPLORER NOT GOOGLE CHROME