eSafety @ Larwood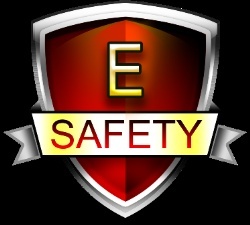 A family agreement is a great way to start a conversation as a whole family about how the internet should be used safely and responsibly when online at home, at school or at a friend's house.
To support parents in creating a family agreement, Childnet International have put together some free advice and a helpful family agreement template for families to use as a starting point.
Please find below two doduments to help you create your own family agreement
Children at Larwood, use the Internet on a regular basis as part of their learning. In school, we have regular 'e-safety' activities to remind children of the importance of keeping themselves safe online.
At home, sometimes children can be given unsupervised access to the Internet. This, potentially, allows them to access all kinds of society (both good and bad) and bring them virtually into their homes.
Please follow this link: Larwood School - eSafety Page - Advice for adults and Children
Here you find find plenty of useful information on how to keep your children safe online, along with PDF documents on how to set parental controls and posters that you can print off and put up around your home.
Please follow this link: Larwood School - eSafety Videos
Watch our eSafety vidoes, following the adventures of Kara, Winston and the 'SMART' Crew!
Larwood School
Primary Pupil Acceptable Use
Agreement / eSafety Rules
I will only use ICT in school for school purposes.

I will only use my class email address or my own school email address when emailing.

I will only open email attachments from people I know, or who my teacher has approved.

I will not tell other people my ICT passwords.

I will only open/delete my own files.

I will make sure that all ICT contact with other children and adults is responsible, polite and sensible.

I will not deliberately look for, save or send anything that could be unpleasant or nasty. If I accidentally find anything like this I will tell my teacher immediately.

I will not give out my own details such as my name, phone number or home address. I will not arrange to meet someone unless this is part of a school project approved by my teacher and a responsible adult comes with me.

I will be responsible for my behaviour when using ICT because I know that these rules are to keep me safe

I will support the school approach to online safety and not deliberately upload or add any images, video, sounds or text that could upset any member of the school community

I know that my use of ICT can be checked and that my parent/ carer contacted if a member of school staff is concerned about my eSafety.

CBBC Stay Safe
Test your internet safety knowledge with Hacker, listen to some Stay Safe songs with Helen Skelton, News Kids On the Block and Bobby Lockwood and get some tips from the Horrible Histories gang.


Think U Know!?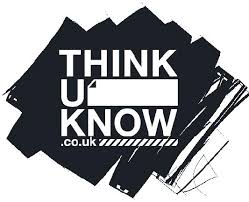 Come in to find the latest information on the sites you like to visit, mobiles and new technology. Find out what's good, what's not and what you can do about it. If you look after young people there's an area for you too – with resources you can use in the classroom, at home or just to get with it. Most importantly, there's also a place which anyone can use to report if they feel uncomfortable or worried about someone they are chatting to online. All the information here is brought to you by the team at the Child Exploitation and Online Protection (CEOP) Centre. We hope you like it!
KidSmart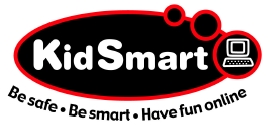 Learn about the internet and being a SMART surfer.
If you need more help with Internet Safety, or if you wish to report a problem to CEOP, click the button below
If you are being bullied online, if you have recieved a message from someone you do not know or you feel unsafe in anyway, click this button and report it.