Tony & Kester help open the Sensory Room at Jubilee Court in Stevenage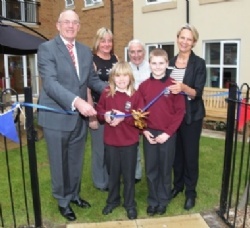 Cllr John Lloyd, Jubilee Court Home Manager Julie Oakley-Reid, resident Len Whitear and Chief Exec of Quantum Care Maria Ball officially open Jubilee Court with Tony and Kester from Larwood School.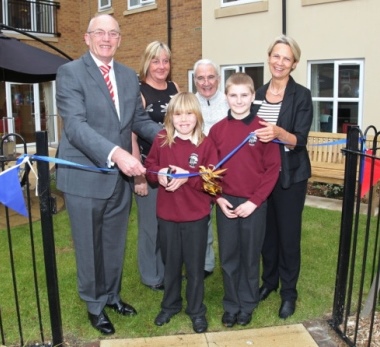 Cllr John Lloyd, of Stevenage Borough Council, attended the grand opening at Jubilee Court in Hayward Close, Stevenage.

The sensory room holds a range of equipment designed to encourage stimulation or relaxation depending on individual needs.

The equipment includes an aroma diffuser, bubble tubes, and colour-changing cushions.

Manager Julie Oakley-Reid said of the project "We are delighted to have John Lloyd officially open these two new additions to our home.

"The sensory room will provide a wonderful space for our residents living with dementia to relax and enjoy the surroundings, and we look forward to spending time in the new garden over the coming months."

Cllr Lloyd previously attended the home's original opening in 2012.

Local business Stevenage Glass donated mirrors to be used in the room free of charge.

Special thanks were given to donor Tony Grieves who provided £600 towards building works in memory of his wife Patricia.