This is Frank! :)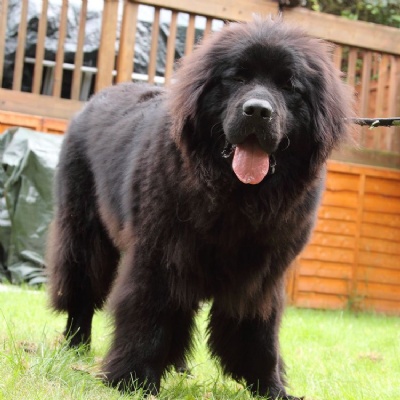 What is Animal Assisted Therapy?
"a goal-directed intervention in which an animal that meets specific criteria is an integral part of the treatment process. AAT is directed and/or delivered by a health/human service professional with specialised expertise and within the scope of practice of his/her profession. Outcomes are documented, measured and evaluated" — SOCIETY COMPANION ANIMAL STUDIES
PAWS Animal Assisted Therapy was founded in July 2016 by Sarah Gordon. PAWS is based in Harlow, Essex.
Sarah is a qualified teacher and has experience teaching children with complex behavioural and educational needs.
Animal Assisted Therapy is becoming a popular form of therapy in the UK. It is of great importance that both practitioner and therapy animal are certified appropriately. Please find below a list of qualifications that Sarah currently holds.
Qualified Teacher BA (HONS)
Special Needs Teacher for 2+ Years teaching children with complex needs including; Autistic Spectrum, ADHD, Global Development Delay, PDA, Attachment/Traumatised Child Disorder, Genetic Disorders (chromosomal deletions), Speech and Language Delay, Sensory Integration/Attachment Disorder.
Certified Animal Assisted Therapy Practitioner, BSY
Level 2 Certificate in Counselling Skills, CPCAB
Animal Assisted Therapy in Counselling Certificate, Humanim CIC
Certificate in Therapeutic Play, IATE
Animal Assisted Play Therapy, Level 1, IIAAPT
Animal Assisted Play Therapy: Level 2 Relationships and Applications, IIAPT
Canine Communication in Animal Assisted Play Therapy, IIAPT
Essentials of Canine Behaviour & Training for AAPT: Building the Therapeutic Partnership, IIAPT
Level 2 Award in Speech and Language Support for 5-11s, AptEd
Certified Professional Practitioner of Animal Assisted Play Therapy™, IIAPT
"We are very pleased to announce that Sarah has been awarded the credential, Certified Professional Practitioner of Animal Assisted Play Therapy™ (CPP-AAPT). Sarah's Approved AAPT dog is Frank, a Newfoundland. It takes a substantial amount of training (online and live) as well as specialized supervision to become certified in AAPT, but it is a prized credential because of its depth and breadth, as well as its attention to animal welfare while providing a very valuable service to clients and students." — INTERNATIONAL INSTITUTE OF ANIMAL ASSISTED PLAY THERAPY™
Therapy Animals
Currently our one therapy animal is a Newfoundland dog named Frank.
Being a Newfoundland, Frank is an exceptionally large dog with an extremely charming personality. Newfoundland's are known for the gentle temperament and their patience with children. Some may recall "Nana" the Newfoundland in Peter Pan.
Frank was selected very carefully from a quality breeder.
Like Sarah, Frank has also worked very hard for his qualifications:
APDT Puppy Pre-School
APDT Puppy Foundation
Kennel Club Puppy Foundation
Kennel Club Bronze Good Citizen Award
Kennel Club Silver Good Citizen Award
Kennel Club Gold Good Citizen Award [working towards]
Pet as Therapy assessed
Approved Animal Assisted Play Therapy Dog, IIAAPT™
Sarah Gordon BA (Hons), QTS, CPP-AAPT
Professional Practitioner in Animal Assisted Play Therapy™/
Special Needs Teacher
Please enter some content for your news story here.