Stay CooooooL Everyone!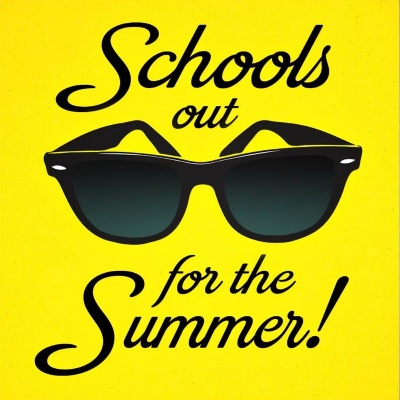 Dear Parents/ Carers
As we approach the end of term, I would like to look back on all the fantastic events we had on offer for our young learners this summer term. Larwood's got talent was outstanding with a host of acts from a variety of pupils across all ages. Sport days were very well represented, and I would like to express a massive thank you to all parents/ carers that took the time off to observe or, in some cases, join in the events.
Our popular end of term trips were very much enjoyed by all, and I have to add that all pupils were able to access either the discovery, adventure or onsite activity. Our new offer of residential/ extended days to all pupils across all year groups was a great success and I want to thank all staff that were involved for their efforts to make these events special for our pupils. We will offer the same again next year.
As we look forward to next year, I want to remind you that we have a staff inset day on Wednesday the 31st of August 22 and pupils are back on the following day. I very much look forward to having our youngsters back rested, refreshed, and ready to continue their Larwood journey. I would also like to wish our year 6 school leavers well as they start the next phase of their education. You will be missed! But remember to come and visit to share your success.
It is with great regret that we have to say farewell to our longest standing member and chair of Trustees, Mrs. Sandra Barr. She has been part of Larwood school for 40 years and have been a pillar of strength for staff at all levels and more importantly our pupils. I can confidently say that Mrs. Barr has always argued that if we decided to change anything we do, it had to be in the best interests of our youngsters. Her compassion, understanding and vision for the school has always been apparent, and she ensured we have the best staff appointed to deliver the best quality education. Mrs. Barr has been accredited with a long list of awards including an 'Outstanding Governor Award' and has also served as Mayor of Stevenage to name a few. I personally thank you for your guidance and on behalf of the staff at Larwood thank you for your commitment, dedication, and support, we wish you well with your future endeavours, and you will be greatly missed!
I wish you all a fantastic summer break and hope you create good moments to enjoy.
Mr. Van
Headteacher