FOX Base
Larwood School has a base, named FOX, in order to try and address some of the additional social, emotional and behavioural needs of identified pupils at Larwood School.
This is additional support to the existing measures that all pupils have as members of Larwood School which includes: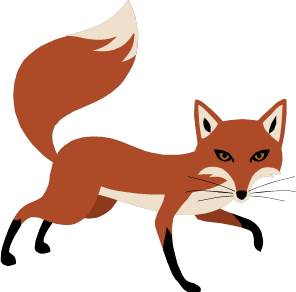 Higher staff/pupil ratios for classes-1 teacher and 1 LASA per class
Higher staff/pupil ratios for play and social activities-up to 8 staff for play
Well trained staff practising Hertfordshire Steps
Well resourced classrooms and outside areas
Small classes of 8-10 in most classes with some classes being even smaller
Behaviour Support Plans for all pupils
Class groups which are set for literacy and numeracy
Access to excellent technology such as ipads to support learning and teaching
We are staffed with two Behaviour Support Assistants who are available to react and respond to incident hotspots around the school or to back fill into classrooms in order to allow the classroom assistant more time with a child who is struggling to manage their behaviour in class. We also have a newly appointed Leading Learning and Support Assistant who's primary role is to identify areas of emotional or behavioural need from the pupils statement and address these individually or in small groups away from the classroom in a calming, welcoming environment. The Family Support Worker also has responsibility for Yr 6 PSHE and aims to improve pupil's awareness and understanding around key issues such as Bullying, Keeping Safe, Sex Education and being a positive member of society. Underpinning all of this work is the staffs training in Hertfordshire Steps which aims to provide pupils with support before, in times of crisis and the opportunities after crisis to teach better and more effective ways for the pupils to manage their feelings and behaviours. We also now have a transition worker whose primary role is to work with pupils on a specific program that helps them reintegrate back into mainstream education. However, other additional activities are also taking place such as additional induction support when first at Larwood School as a new pupil, and additional help for Year 6 pupils when transferring to secondary schools.
We also have the provision of our Magnolia Room where pupils can be separated from the triggers for their behaviour and given time to reflect and respond more appropriately. Please look out for the rewards and consequences ladder that will be posted on the school website to provide you with more information relating to this.
FOX: What this may look like in terms of 'day to day' practice?
Anger Management
Weekly sessions delivered to pupils on an individual basis
Social Skills Group
The program covers a range of social skills including the promotion of pupil' awareness and use of body language, speaking and listening in conversations, assertiveness skills, developing self-awareness and self-esteem.
Teaching
Literacy and Numeracy lessons delivered on a one to one-basis.
Bright Stars
A fun program to raise pupils' self-esteem through promoting their emotional, spiritual health and well-being.
P.S.H.E
A comprehensive P.S.H.E program of study delivered to Year 6 pupils.
Breakfast Club
A daily breakfast club run through FOX; pupils have the opportunity to eat fruit, toast and rehearse their social skills.
Behaviour Support
On-call team.
Pupil Support
Targeted in class support, reward activities, pupil integration and monitoring, with individual programs where appropriate