Refugee Appeal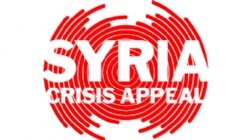 As you may be aware there are many Syrian refugees who are currently in crisis. We are helping the Syrian refugees and would like to ask you to get involved with us here at Larwood School. Many refugees are in need of basic items as they have had to flee their homes to escape terrible circumstances.
If you would like to get involved we are asking for you to fill a shoebox or bring in items. If you choose to fill a shoe box, please choose to help either a man, woman or child (boy or girl) and label the box accordingly.

Some suggested items for the shoe boxes are:

• Toiletries • Toothbrush/toothpaste • Underwear • Socks

Items that are needed but may not fit in a shoebox are:

• Winter clothing • Blankets • Pillows • Tents • Nappies

Please send in your contributions to Miss Clulow by the last Monday of half term, 12th October. One of our parents is overseeing the process to ensure that the boxes are transported to the areas of need. Thank you in anticipation of your help.