Food Hygiene Rating 5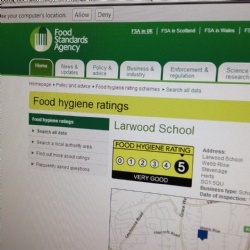 Thanks to our Kitchen team, Mike, Alison, Sue, Francis and Babs, Larwood School has achieved a Food Hygiene Rating of 5 from the Food Standards Agency. 5 is the highest score that can be achieved in the ratings.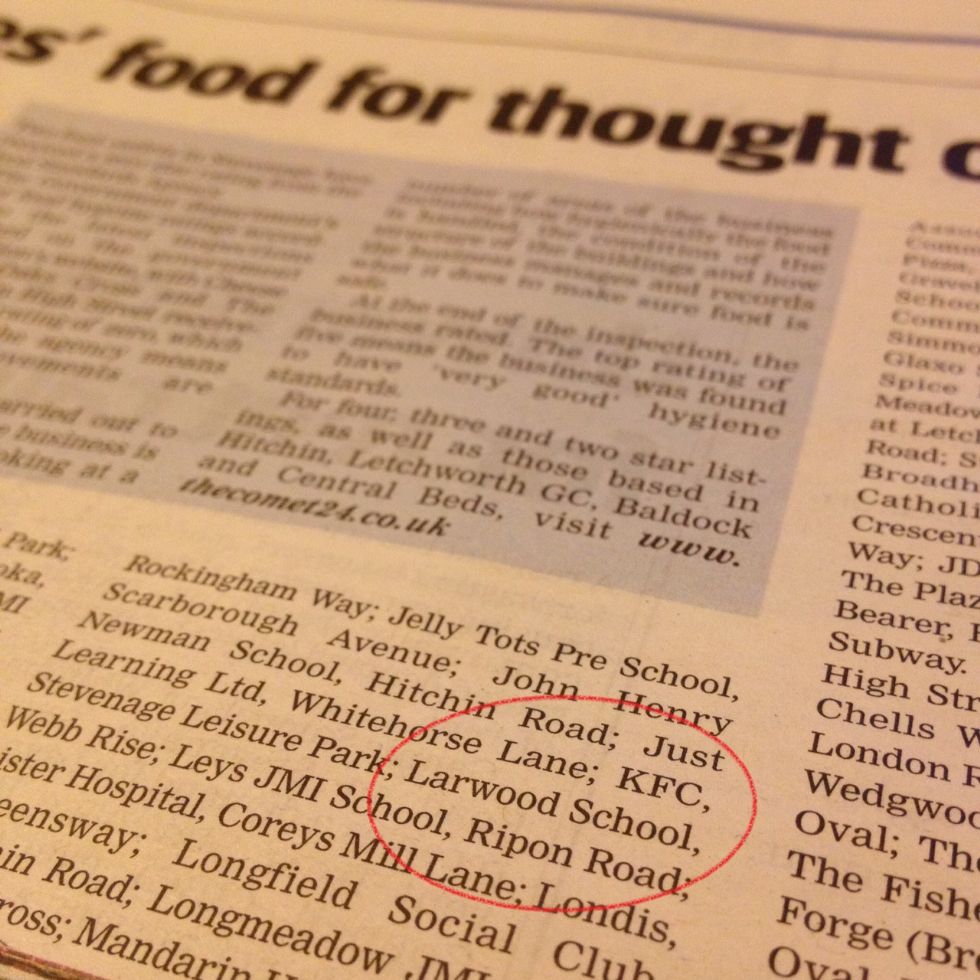 This week, The Comet newspaper for Stevenage, Hitchin and Letchworth published the latest Food Hygiene Results and Larwood School achieved the Food Standards Agency highest rating of 5.
The Comet has compiled a list of food hygiene ratings according to the latest inspections published on the government organisation's website, The Food Standards Agency.
Inspections are carried out annually to determine how well our kitchen is meeting the law by looking at a number of areas of the kitchen including how hygienically the food is handled, the condition of the structure of the buildings and how the school manages and records what it does to make sure food is safe.
At the end of the inspection, the school is rated. The top rating of five means the organisation was found to have 'very good' hygiene standards and Zero means 'urgent improvements are necessary'.
Well done to Mike and his team!