Annual Primary Bell & Dragon Boat Race 2013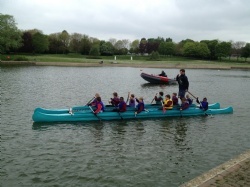 Our children went to Fairlands Valley Park to take part in the annual Bell and Dragon Boat Race with the Larwood tag line in their head - Achieve, Believe, Expect and Enjoy! The children ticked all those boxes and pulled second place out the bag for both races! WELL DONE to the children that represented Larwood, another proud moment!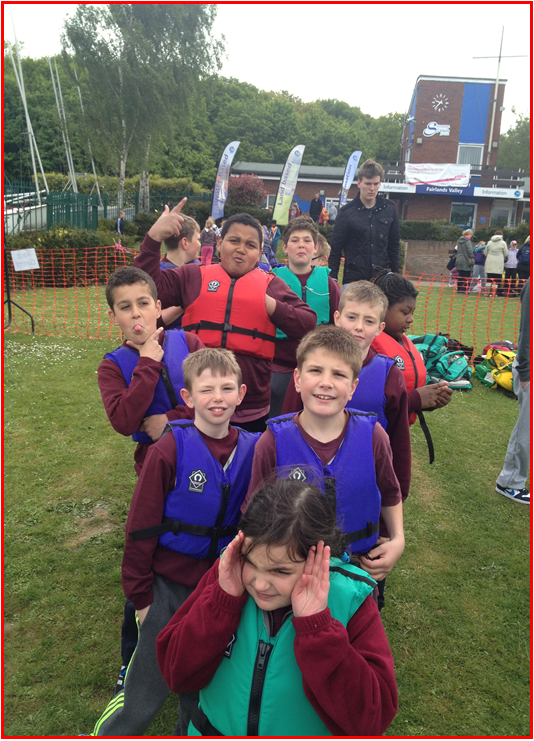 On the 22nd May Year 3 and 4 took part in a bell boat competition down at Fairlands Valley Park. There were 23 other local primary schools involved in the racing. After training and lots of team talk from Mrs Bennett Larwood school won their first race, placing them into the semi-finals. After further practice and even more inspiration talks from Mr Newman Larwood's team managed to make it in to the finals. With Mrs Whitaker shouting loudly from the side line Larwood got ready to race Datchworth School. With every stroke of the paddles and with Josh keeping count and Kyle even using his hands (after losing his paddle—pure dedication!) Larwood School missed out on 1st place by 2 meters! What a great result beating 22 other schools.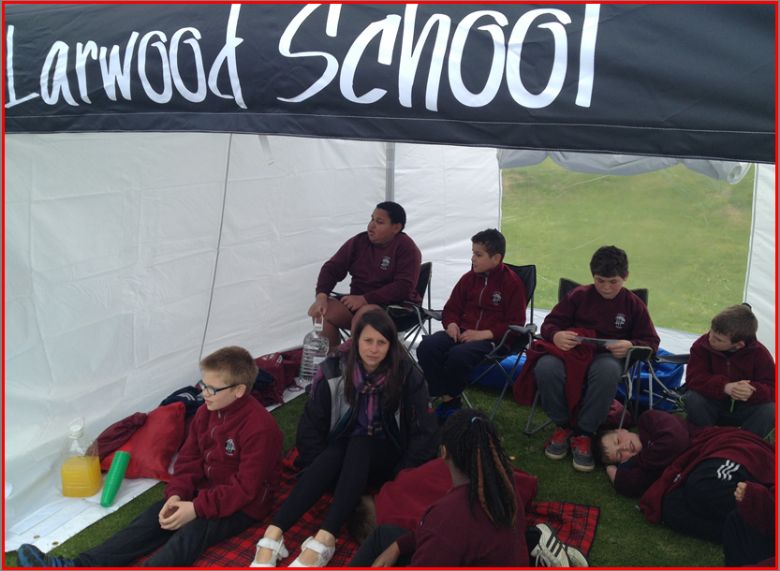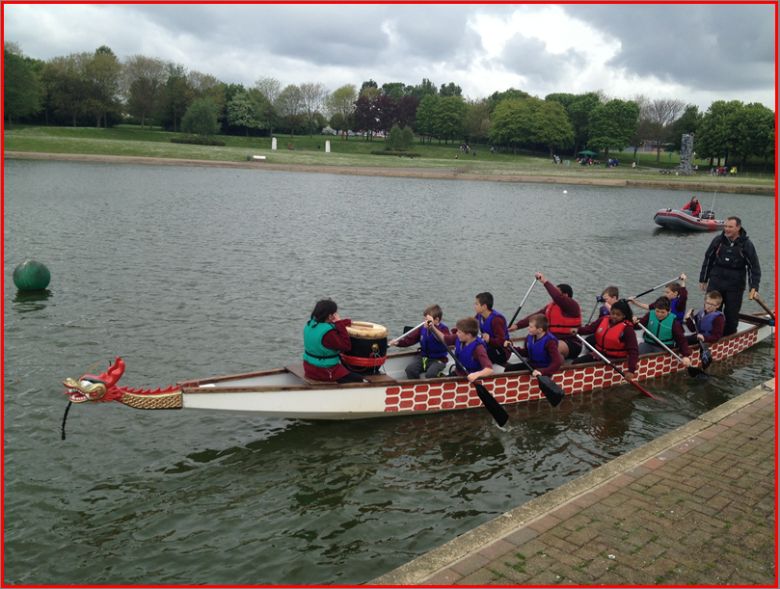 The next day year 5 and 6 participated in the dragon boat race. With Mo'nique and Aaron centring our dragon boat we were set for our first race. With pats on the back from Mr Brown the team were ready to race. They won their first race in 1 minute and 18 seconds. The team kept an eye on the other 23 school times, after the last race was finished, Charlie announced to us all and Mr Trimble who had come down to support, that we had the fastest time! This meant we were in the semi finals.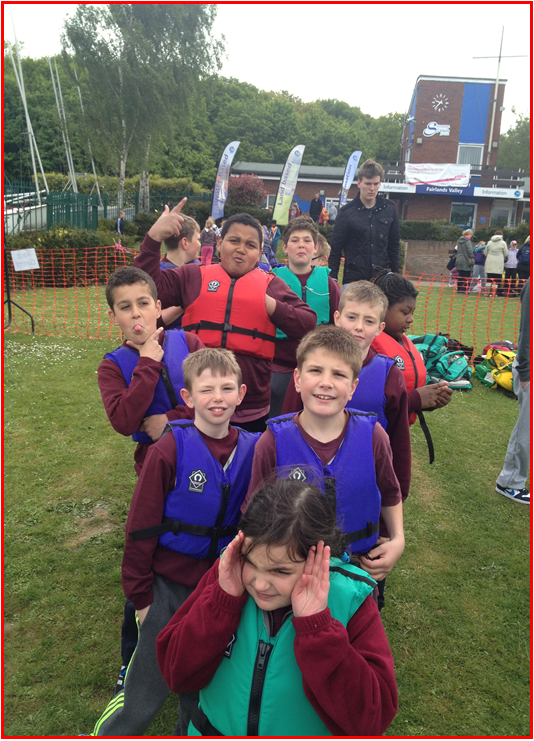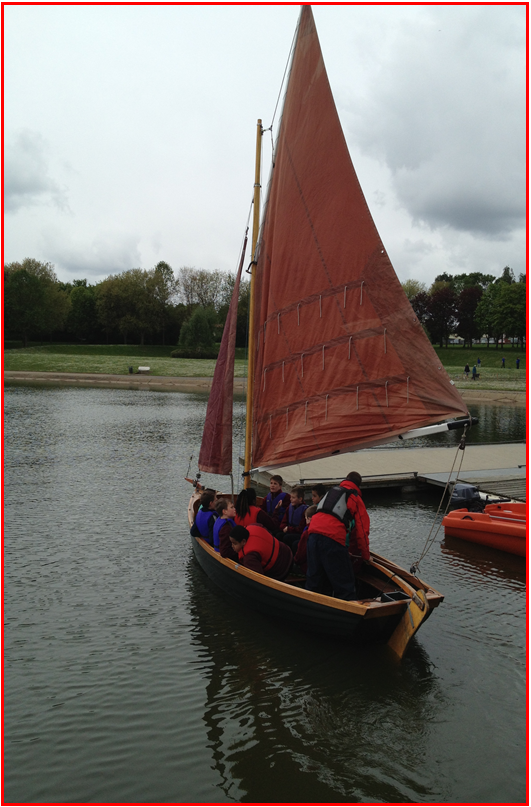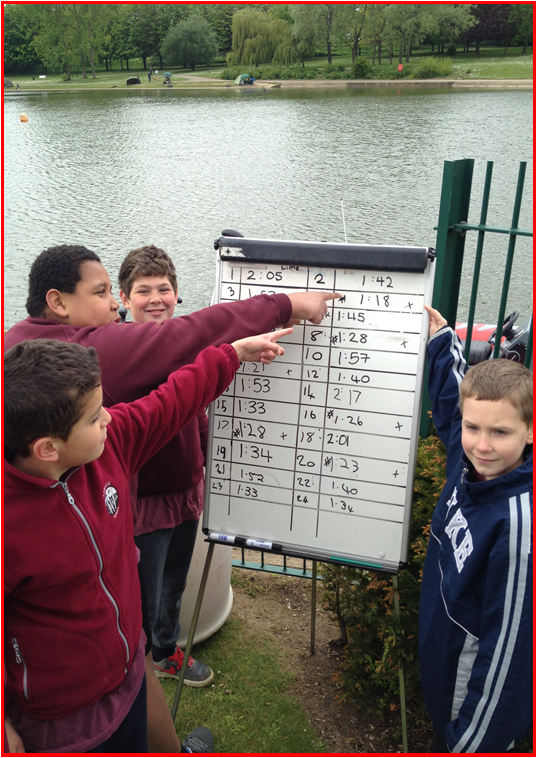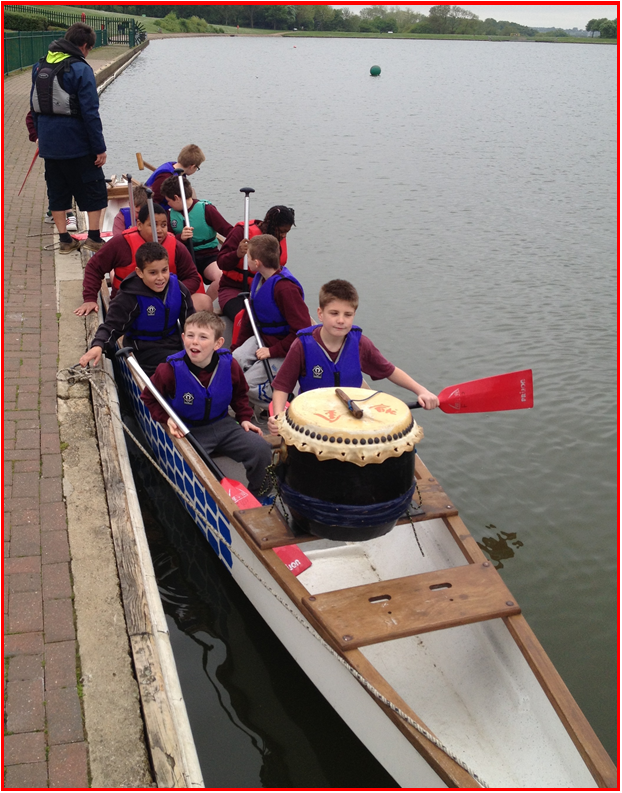 With Lucas keeping count as the team's captain, the semi finals were even more successful with a personal best of 1 minute and 8 seconds. We were in a fantastic place for the finals and after encouragement from each other, Larwood team were ready to take part in the final.
It was neck to neck all the way in the race, Mr Newman, Mr Brown, Mrs Whitaker and the supporters we had attracted with our race time couldn't have cheered any louder.
It was a photo finish!!!! We came second. Yet another brilliant result for Larwood School. This means we were more successful this year than the last—so watch this space for next year!!!! Thank you to the Fairlands Valley Park Team & The Sporting Futures Team that helped support this amazing two day event.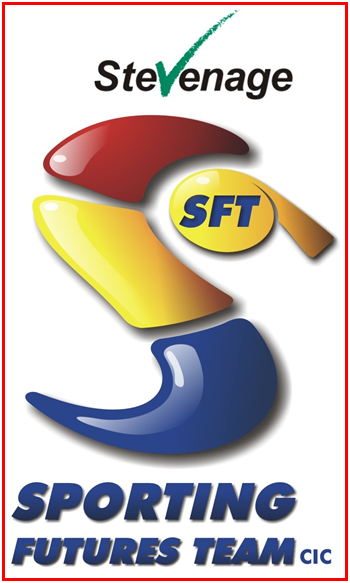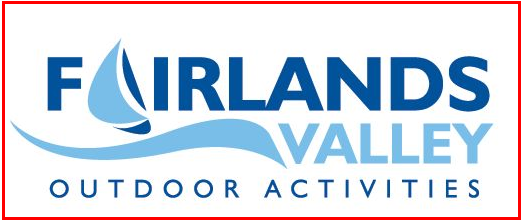 Look on the Sporting Futures website for news about this event.

Larwood School in the lead, powering ahead!