#8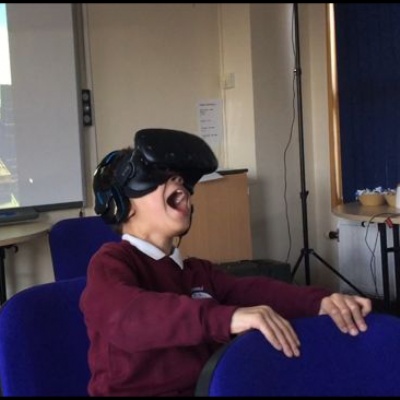 BLOG #8
Jumping into a Virtual Reality!
As part of Science week at Larwood School, we all had the opportunity to experience virtual reality. With the help of Gareth P from SharkIT, pupils and staff were immersed into underwater scenes with a huge Whale, stepping out of a lift and onto a thin plank, being in charge of a jet, back pack and flying to high rise buildings, visiting a museum, riding a roller coaster, as well as taking a trip in the Millennium Falcon! We have used the experience with pupils to encourage some more quality writing and it certainly worked.
I wonder if we will ever see the day when all aspects of education will be delivered by virtual reality? I hope not!