Team work makes the dream work!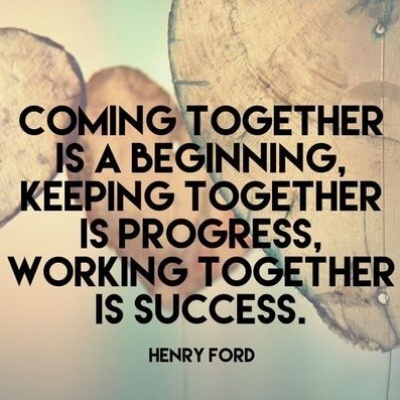 "Coming together is a beginning, staying together is progress, and working together is success."
- Henry Ford
This month and this time of year is always tough! It's cold, and there isn't as much daylight as we would like, as Spring isn't quite here yet. This has an effect on our mood. Plus this year, we have a challenging and changing pandemic to deal with. I think it's fair to say, we are all feeling the strain of this in some way or another. Yet, just as Henry Ford states above, being a team of teachers, pupils and parents means that we have to keep working together. At the moment this is very different for us all. Therefore, our communication with each other is essential. We have to be honest, supportive, consider different ways of helping each other, and make adaptations. Let's continue our 'working together' to get through this tough time.
Important! Please note that if accessing the live lessons and work at home becomes challenging, please do make contact with us. We can change things, you can take a break from it or learn in different ways with your child.